It's a beautiful day filled with love and happiness!!
Hi everyone,
I hope that you're all enjoying your day :-)
So far I've been receiving many candies and chocolates from my friends and co-workers...
so yes... I AM happy!! :-D
My son has this girlfriend...
you know, that first teenage love :-o
Of course, he wanted to impress the young lady with a
Valentine's
present...
so he got her a stuffed Teddy Bear with a big heart hanging AND a couple of strawberries dipped in chocolate... yum!!! ;-) And finally...
you guessed it! A card! ;-)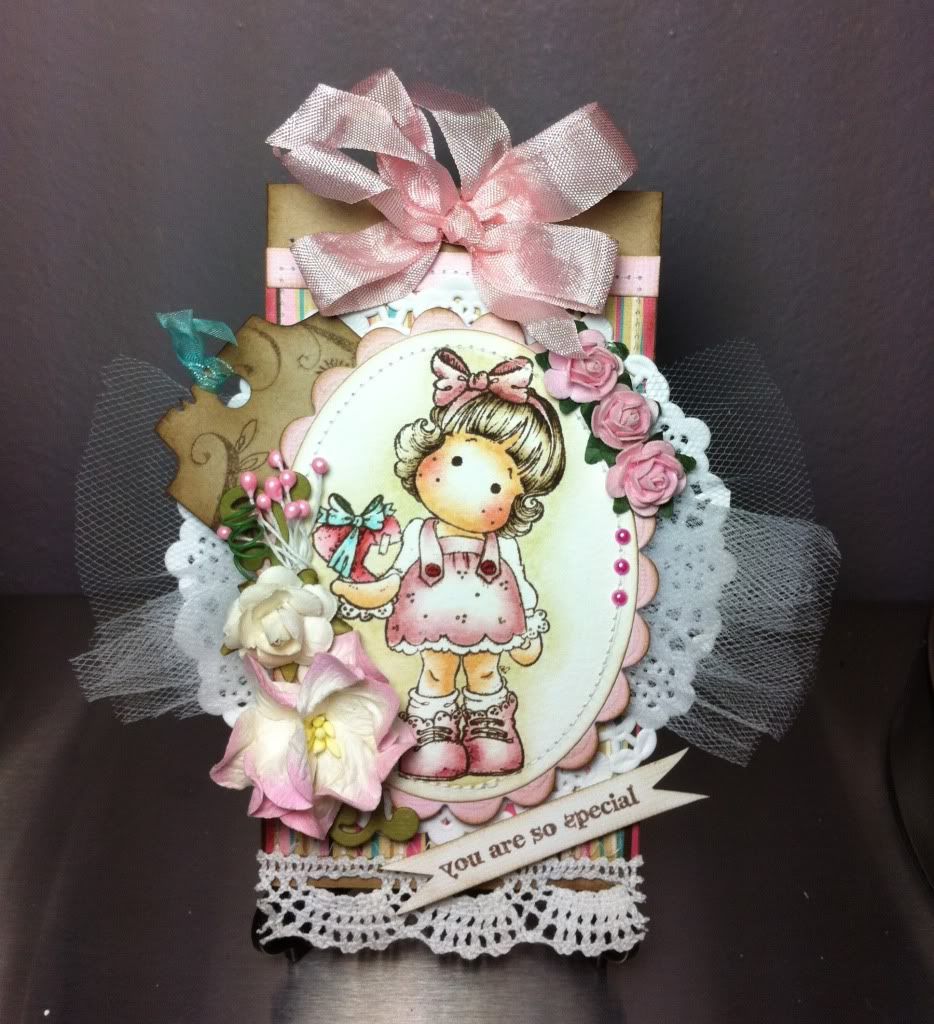 Please excuse the quality of the pic, but it was taking during the night hours... and then in the morning, it was still dark outside, so this was the best that I could get :-s
I made this tag/card inspired in the most talented
Camilla S
. She makes the most beautiful Magnolia cards... and did a tag/card for the newest Magnolia Ink magazine, that inspired me to make this one. Of course, hers is prettier ;-) Anyhow, click -->
here
<-- to see more of her work.
And speaking of Magnolia... have you seen the new Princes & Princesses Collection?
It's definitely a collection that you don't want to miss! ;-)
Now... to all of you, my cyber-friends...
I wish you a
Happy Valentine's Day
and
*many thanks*
for all the friendships and support that you've given me over the past years!!!
Here are a few *love* related images that I found on the Internet. I hope that they serve you for some inspiration!