Hi everyone,
It's
SMASH*ing Thursday
again! :-)
(Yeah... I know... it's almost Friday! LOL!)
Today I want to share with you a
*Mini Smash Book*
that I've been working on...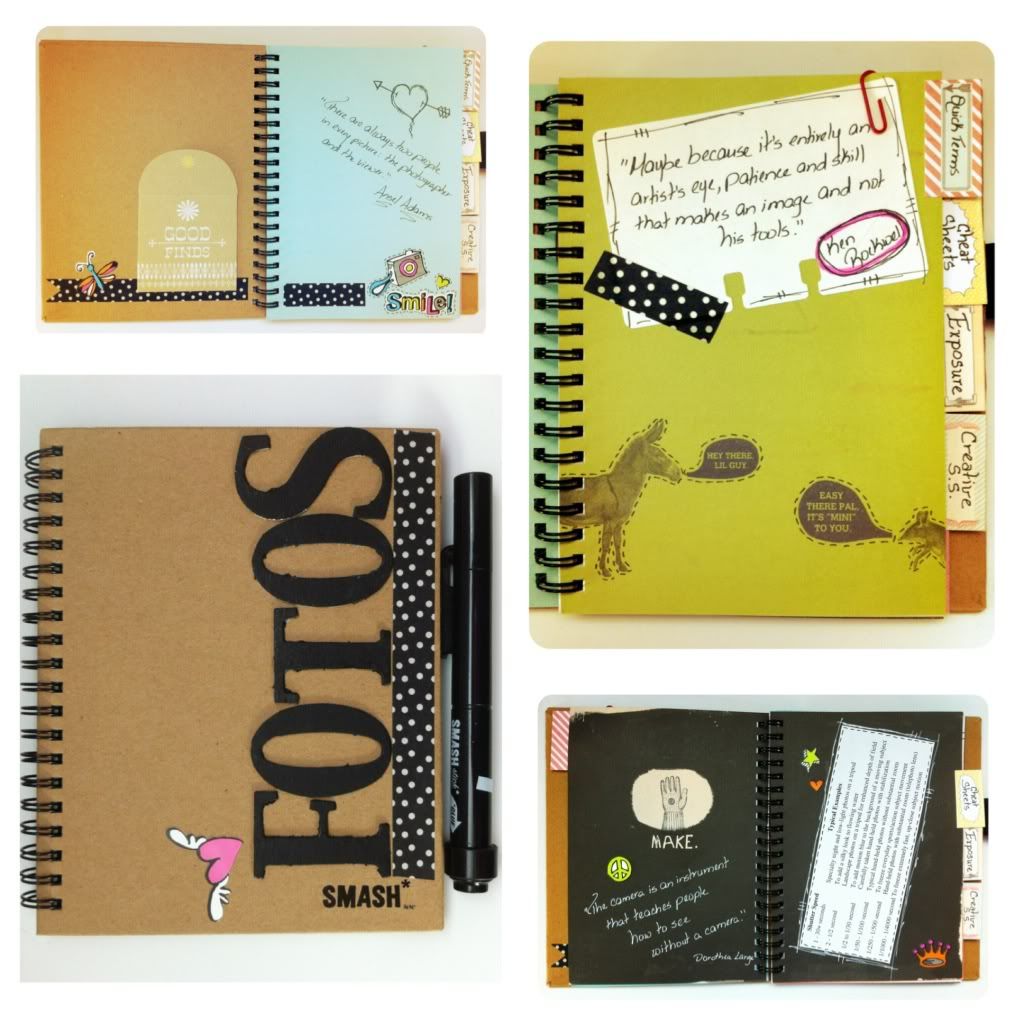 The pics are self-explanatory... but basically I'm using this Mini Smash Book as a
photography journal/reference book
, where I jot down tips, tricks, camera settings, etc. Even quotes to inspire me! ;-)
To make the cover, I simply painted chipboard letters with black acrylic paint (let it dry of course!) and then adhered them to the cover with glue. For the rest of the pages I used washi tape, tag pockets, phone card, stickers, tabs, and lots of doodling. Really, so easy and so much fun to make!
Now on a side note... have you seen CHA's previews in regards of these Smash Books? If not, then take a look at this video:
So~so cool! I just can't wait for these to be released so I can get myself a few of these "toys"...LOL!
Well I guess that's all for now. Thanks for stopping by!!