It's a Magical Card
Thursday, August 15, 2013
By Yani
Hello lovelies!

It's been a while since my last post.

Just busy with "real" life... family, kids, Summer vacations... yes, and a little bit of work too! ;-)

But now that it is all over (the Summer part!), let's get back to business with some coloring and crafting.

Saturated Canary has released the most *prettyful* Fairy stamps ever!!! If you haven't seen them, click the link here and brace yourself to be blown away!

And while you are at it, check out their *current challenge*, which includes *winged things* ;-) Click the banner below to visit the challenge blog...



Now I created this card using
*Sweater Socks Fairy*
...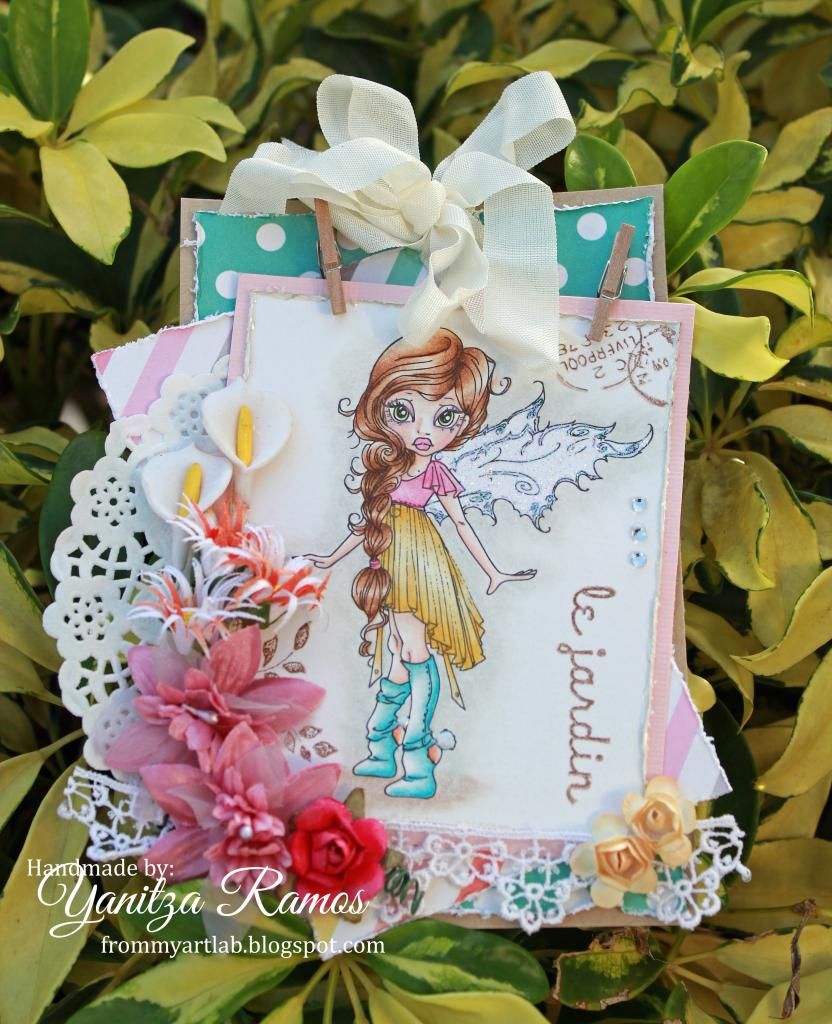 And guess what? I colored her with
Prismacolor Pencils
! YAY me!! LOL
This is the first time that I color with Prismacolor Pencils using the
*blending*
with mineral spirits technique and I simply loved the results! I added Stickles to the wings and Liquid Pearls to the socks and image border.
Papers are Simple Stories and the rest is generic stuff I had around (stamps, flowers, doily, trim, seam binding, mini clothes pins).
Let me know what you think as I might continue coloring with these cuties :-D
Have a great day everyone!!