December Daily & Merry Christmas
Sunday, December 23, 2012
By Yani
So many ladies of the SMASH groups I'm in are jumping in the wagon and doing this December Daily thing...

(click for December Daily by Ali Edwards)

And I said that I wasn't going to make one this year, since last year I started one with my friend Kellie and I totally failed!


I also said that I wasn't going to buy any of these, since they're not my style...
Bahahahaha... yes, you guessed it! I got myself one...LOL!! And yes, I'm also doing the
December Daily
;-)
Here's the first part of it:
(warning: pic heavy!)
These tiny pics are 3" x 3", which I took with my iPhone and an app called
"Hipstamatic"
(it's pretty cool if you love vintage/lomo photography!)
.
I'm doing a total hybrid out of this album and I'm truly enjoying it! I'm using overlays in my pics (which I added with Photoshop Elements), half of the tags that I'm using were created and printed from my computer using Word and Photoshop Elements, and I'm also doing some mixed media in it too (adding paints, trims and ribbons, metal, etc.) ;-)
As you can see, I'm adding pics and memories from past Christmas. And I'm doing my album in
Spanglish
(Spanish and English)
too! ;-)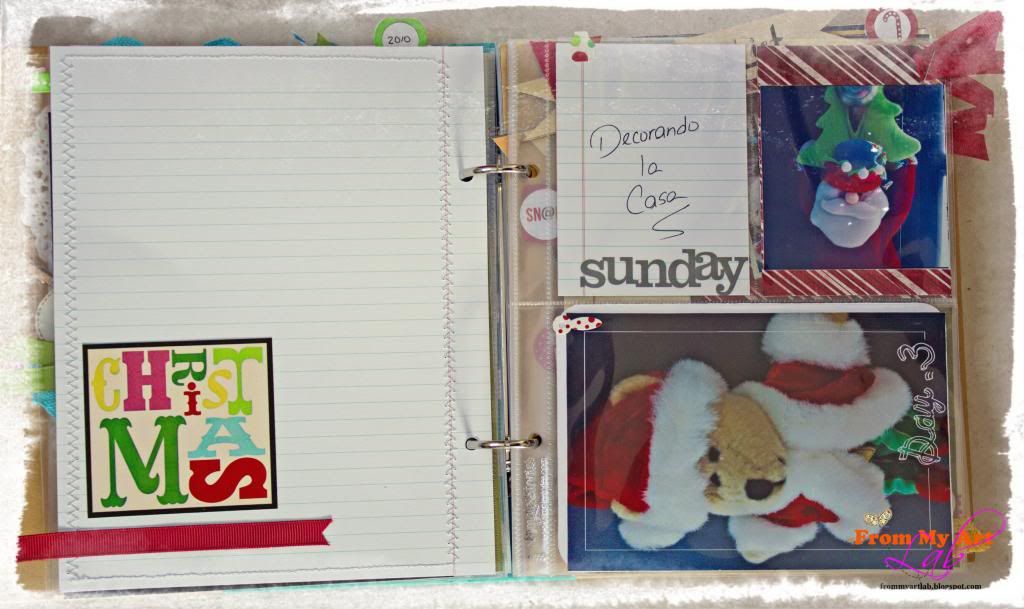 Even though the main idea is to document all
25 days of December
, I'm not going to do that! Not only I don't have something important/nice to document each day, but also I don't have the time to do it daily. So I will be documenting the important stuff in this journal only.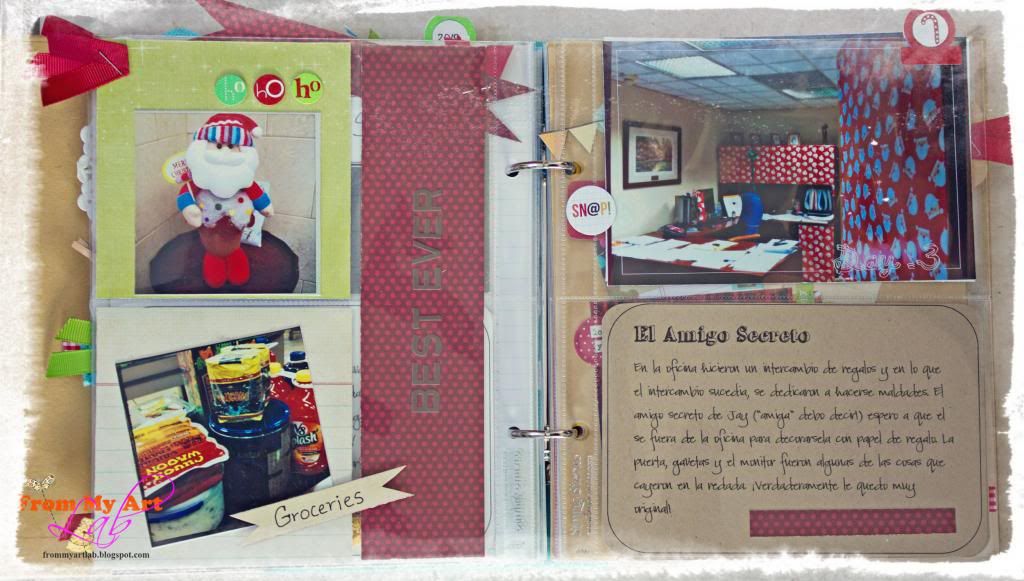 And why not? I'm also including stories from my office, like the one above... it was a prank a Secret Santa made to our supervisor...LOL!
I'm still working on the 2nd part of this mini album, so stick around ok? ;-)
Now last but not least, I want to wish you all...