Yesssss... I made another page!!!
And since the new season of True Blood just started, I used the excuse to create a
*bloody page*
... LOL!
My printer ran out of color ink, so I had to print these out in b&w...
Still I think it looks cool in b&w, since it's a
*vampire*
theme and well... you know... it's kind of dark and gothic ;-)
Anyway, in this page is Sheriff Eric Northman and Alcide... total
*hotness*
;-) And in this other...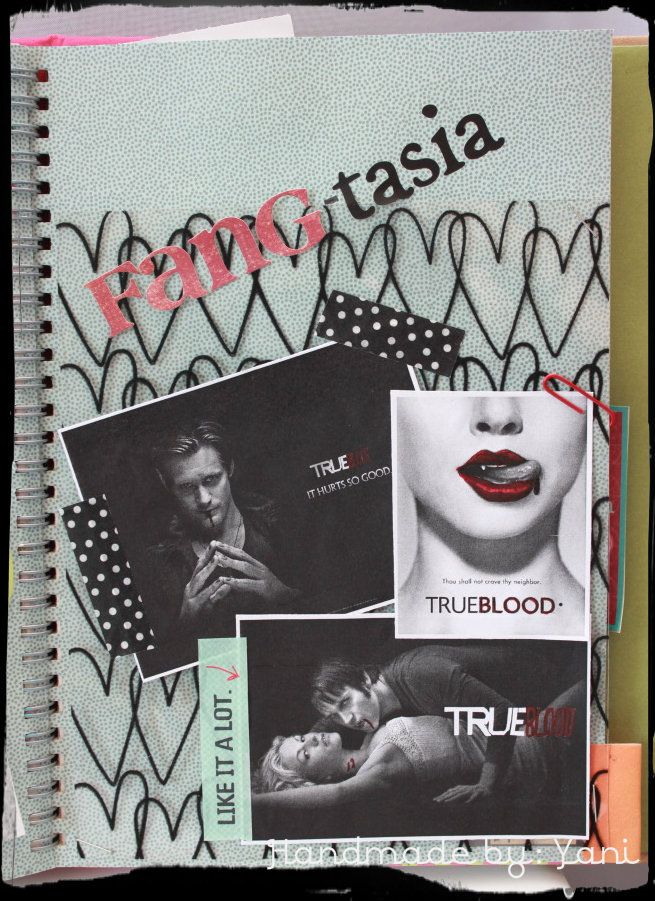 OK more Eric...LOL! And Sookie and Bill too ;-)
I still need to practice more my Smashing skills, but in the mean time I'm keeping it simple.
Thanks for stopping by!!