{Pink} Blog Hop
Sunday, March 11, 2012
By Yani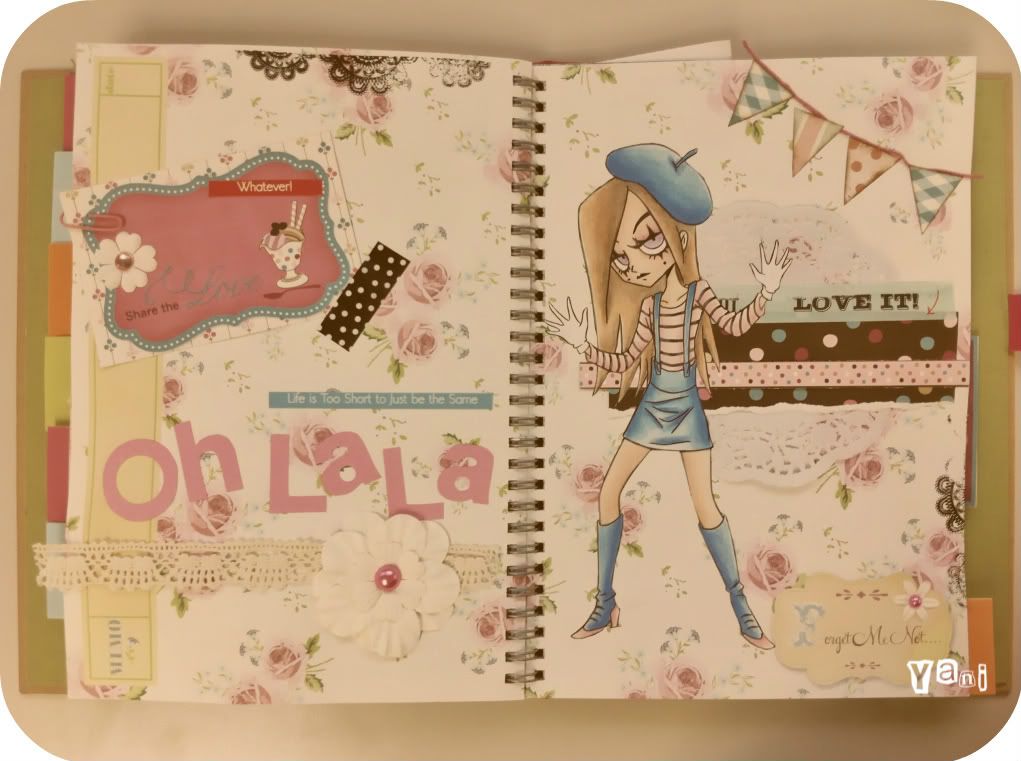 YAY... It's a
{Tickled Pink} Blog Hop
!!!
My dear friend
Kellie
asked me to join her in this
*fabulous*
blog hop...
and, of course, I couldn't say no! ;-)
Even though I don't design for them anymore, they (Tickled Pink and the rest of the DT) were (and still are) an important part of my life and I love them like if they were
*family*
:-D
So, like I said, I just couldn't say no ;-) Besides, the stamps are so gorgeous that are hard to resist ;-)
Now about the blog hop... you should have come from the most talented
Tara's blog
. If not, simply click -->
here
<-- so you can be on track ;-) And this is your last stop by the way ;-)
About my project... here's what I created:
A Smash page(s) using the most lovely
*Lil French Lolita Lilith*
. I colored her with Prismacolor Pencils and... well, you can watch my video and see what else I used to create these pages ;-)
Now... you know the rules: you must leave a message in order to win a prize. HEY, GUESS WHAT? I'm going to be giving away *one* stamp from TPS's new release to one lucky hopper!!! YESSSS!!!! So what are you waiting for? Go to the comments link and leave a message! ;-)
Ok, so I guess that's all for now. Thanks for stopping by and have a great day!
~xoxo~