Smash-ing Thursday
Thursday, December 01, 2011
By Yani
Hi everyone,
It's
*Thursday
*... and it means that it's time for another
*Smash-ing*
post ;-)
Sorry for not posting anything last Thursday, but I completely forgot that it was
*Thanksgiving Day*
... duuuhhhh!!! So my bad! :-(
Anyhow, here are a few pages that I worked on recently. They're all about
*books*
and
*quotes
*.
As many of you know, I'm a
*bookworm*
:-) I like to read about anything, but mostly about
*Fantasy*
and
*Paranormal Romance*
;-) So I thought that it would be cool to add a couple of my favorite quotes from some of my favorite books in my Smash journal.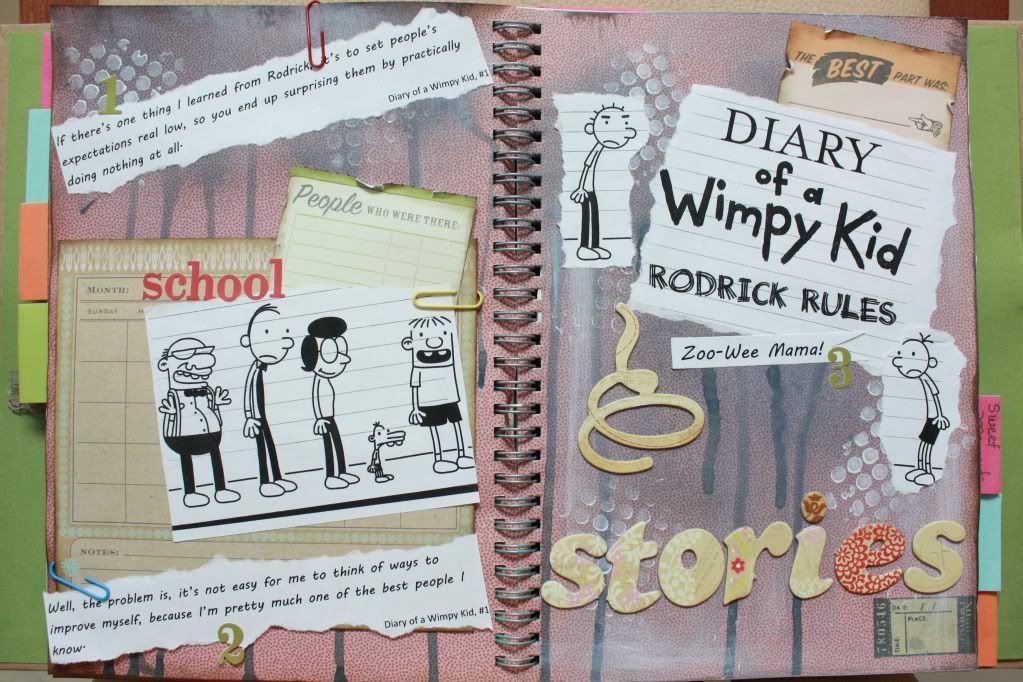 Yeap...
*I'm officially a dork*
!! LOL!
I like
"Diary of a Wimpy Kid"
... and I never thought that I would like it so much ;-) I bought these books for my youngest son... and this day he leaves one of them on the kitchen counter. And while I was cooking, I saw it and started to flip the pages. The drawings were so neat and it looked like an easy read, so I started reading it and before I knew it,
*I was hooked*
! So yes, I had to dedicate a few pages to this
*cool kid*
;-)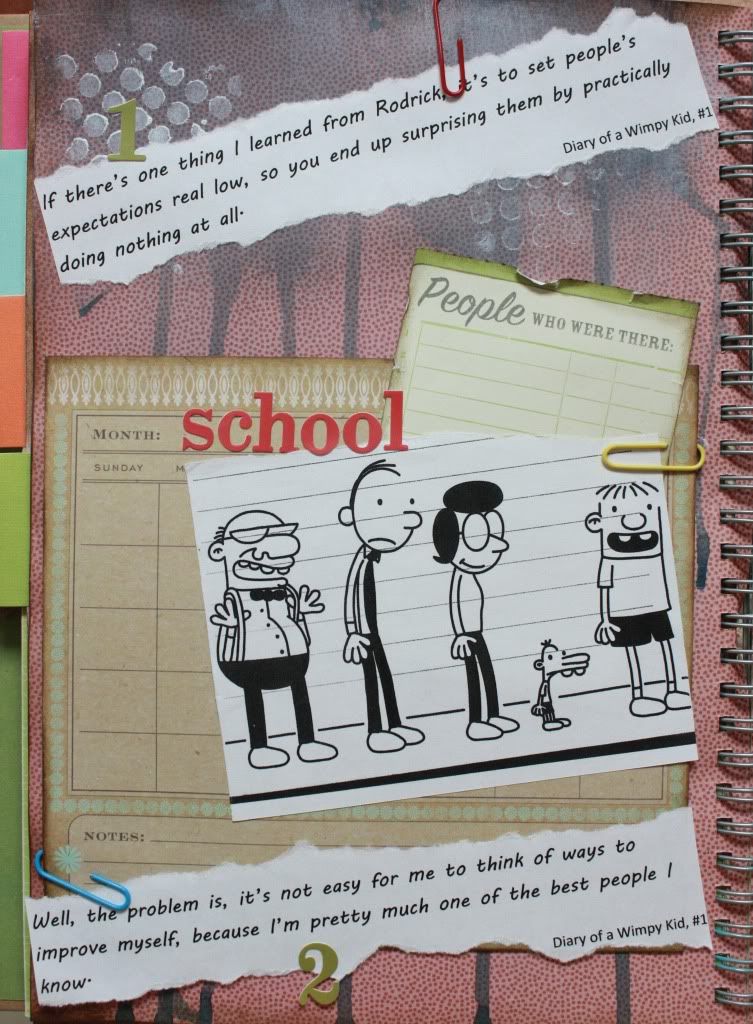 A few of my favorite quotes from this book...
To decorate these pages, I added acrylic paint to the background... did the dripping technique and added more water for a wash-out effect. I also distressed the edges with Walnut Stain. It turned out darker of what I expected, but oh well... with mixed media you never know :-s
Now, I did a second spread, which I will share with you, but...
Warning: Some of these quotes are *R* rated... and even though I erased a few lines for blogging purposes... still if you think you'll be easily offended, please do not read them!!
Like I said, these are just a few of my favorite quotes. I do plan to add more... and when I do, I'll share them with you ;-)
And later today, I'll be having a second post with another cool project that I'm sure you're going to love... so stick around ;-)